emergency
Emergency Management CT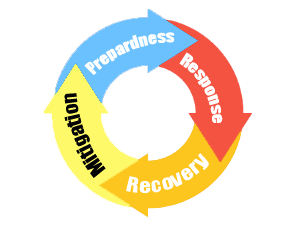 Emergencies can happen at any time- you never know when or where an emergency may happen. With that in mind, The Mercury Group has put together an emergency toolkit for your convenience. We have also included, a few tips on how to be prepared for an emergency.
1. Always keep a bottle of water on hand: Water is important in
any emergency to help keep you hydrated.  You never know when
you're going to need it. Our Mercury water bottle can help you stay hydrated during any emergency!
2. USB Drive: Save your data! Power outages can happen at any time. Protect your data by using an APC (UPS)(Uninterruptible Power Supply). Or use our special Mercury USB drive to save all of your important work, and bring it with you wherever you may go!
3. Food: You never know when an emergency is going to happen. Always be sure to stock canned food and other necessities. While, we would have liked to offer you a special can of Mercury corn for safe keeping, we decided life savers were the perfect candy for the occassion. Please enjoy!
4.Flashlight and extra batteries: A flashlight is necessary in any emergency. You never know when the lights are going to go out! Please use our complimentary Mercury flashlight pen to help guide you through the dark!
The Mercury Group offers many different solutions for emergencies.
We install and maintain:
For more information on our products and services, please contact us.