test.html
How can energy efficiency save you thousands? Read on…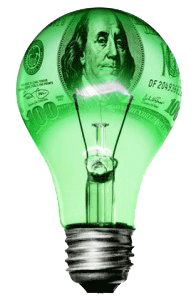 Energy efficiency is the goal of efforts to reduce the amount of energy required to provide products and services. In simple terms, how can we use less energy to provide the same service? Energy efficiency is not conservation. Conservation is reducing or going without service to save energy.
Advantages of energy efficiency:
If your business is concerned with reducing costs, your plan should include a discussion on how to reduce energy costs.
Generate substantial savings in operational and maintenance costs by running leaner and greener.
Tax reductions: Businesses can get deductions for new or renovated buildings that save 50% or more of projected annual energy costs for heating, cooling, and lighting compared to model national standards, and partial deductions for efficiency improvements to individual lighting, HVAC, and water heating or envelope systems. For more information, visit TIAP Energy Tax Incentives: 

click here
Find out how much you can save in energy costs:
You can easily obtain energy efficiency in your building by following these simple steps- or by hiring our team of energy specialists to assist you in coordinating your energy plan!
Step 1: Establish a baseline.
Establishing a baseline is important to know how much you will end up saving in energy by practicing energy efficiency. In order to establish a baseline, you will need to collect any energy bills, such as electric. 
Establish power usage of all HVAC, Data center power, and parking lot lights, indoor lighting, outlets. energy management
Step 2: Check for grants & funding.
Did you know there is money available to help you fund your next energy efficient project?
Governor Malloy has launched the Lead by Example Energy Efficiency Program. The Lead by Example program offers funding and technical assistance to state agencies interested in lowering their energy consumption through efficiency upgrades. (Funding is available to state agencies only. Funding is priority to state agencies who do not have an alternate sourse for funding. 15 million in bond funding for state agency retrofits to reduce energy.)
Need help filling out the form?
We can walk you through from beginning to end to help ensure your form is filled out correctly.
Call us today!
800.995.DATA or 203.378.9008
Step 3: Selection of energy saving products.
Which energy efficient products will you use?
Step 4: Choose a reputable company.
There are many companies out there, be sure to do your research and choose a reputable company for each one of your energy efficiency projects.
Step 5: Energy Plan meeting.
Can you meet with all of the companies at once to form an energy plan that will work for your building?
google524609d55264e20f.html